When you shop at FSAstore.com, it quickly becomes clear that you can buy a lot of products with Flexible Spending Accounts (FSAs). FSAs can offer everything from band-aids to contact lenses to breast pumps and blood pressure monitors. But, did you know that you can also shop for items that connect to your smartphone and can help you keep track of health?
That's exactly where the Surprisingly Eligible category comes in at FSAstore.com! Let's explore some of the most popular products that you can get with your FSA from that category!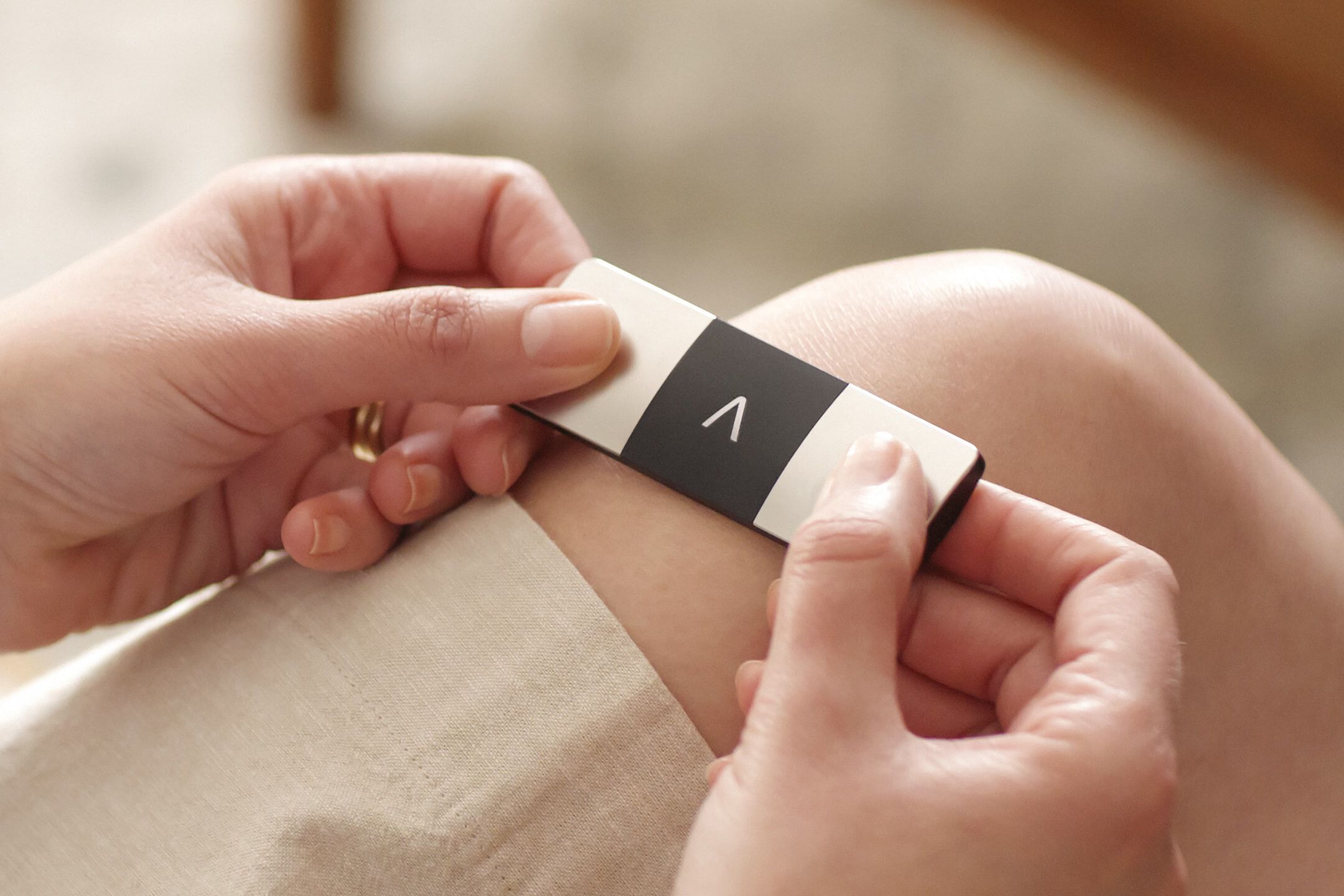 Blood Pressure Monitors
It may not be something we think about much, but it's suggested that people get blood pressure checkups every two years (or more often), depending on what your doctor recommends. That's at least what WebMD recommends in an article related to monitoring blood pressure.
"If your blood pressure is borderline high -- systolic blood pressure between 120 and 139 or diastolic blood pressure of 80 to 89 -- check it at least every year or more often as your doctor suggests. Depending on whether or not you have other medical issues, this number might be considered too high," WebMD said. Adding, "If your blood pressure is 140/90 or higher, talk with your doctor as this is high blood pressure and requires a doctor's attention."
The article also explains that you can easily measure blood pressure at home, as well. This is particularly important if you have high blood pressure. Though, WebMD cautions, "Before you take your blood pressure, it's recommended to avoid caffeine, cigarettes, and exercise for at least 30 minutes prior to the test.
You can use different types of blood pressure monitors, but since we're focusing on Hi-Tech Health today, let's discuss two popular ones that also connect to your smartphone. The next time you visit your doctor, you can easily share your readings!
1) The OMRON 5 Series® Wireless Bluetooth® Upper Arm Blood Pressure Monitor will measure, store and let you review 60 readings for one user. When used with the free OMRON Connect app, it can support unlimited users and store unlimited blood pressure readings. The app allows convenient viewing of your reading trends in chart and graph format, and the ability to share as needed with your family, caregivers, or healthcare professionals. The OMRON Connect app works with select iOS® and Android® devices.
2) The AliveCor KardiaMobile Personal EKG provides a medical-grade EKG that helps detect Atrial Fibrillation, Bradycardia, Tachycardia, or normal heart rhythm in just 30 seconds. Includes unlimited EKG recordings with instant analysis, blood pressure and weight tracking, and storage of recorded EKGs on your phone.
Thermometers
In addition to monitoring vitals such as blood pressure, thermometers of course come in handy when you or a loved one are dealing with a fever. According to WebMD, "Body temperature is only one way of monitoring your health. Besides temperature, other basic measurements to monitor your health include your pulse, breathing rate (respiration), and blood pressure. These basic measurements are called your vital signs."
Here are a few popular thermometers that you can buy with your Flexible Spending, whether it's to monitor your own fever, that of a family or even of your baby.
3) The VAVA Baby Smart Thermometer helps monitor your baby's temperature in real-time and instantly alerts you when your little one's temperature rises over a preset number, so you don't have to stay up all night. The wireless thermometer smart fever alarm beeps immediately upon detecting a body temperature higher than 100°F /38°C plus blinking LED indication at 102°F/39°C, you'll be alerted even while you're sleeping.
4) The Braun Thermo Scan 7 Ear Thermometer is made with patented age precision technology, and age-appropriate fever guidance, including a patented pre-warmed tip which minimizes the cooling effect of the ear canal for accurate measurements time after time.
Other Popular Products
As you're browsing the Hi-Tech Health category, you'll be sure to find other interesting products that are covered by an FSA.
5) The AccuRelief Ultimate Foot Circulator is an electrical stimulator that can provide relief to stiff muscles, reduces swollen feet and more. The technology works by placing electrode pads on your body or through the foot pads. You can easily use a remote control to control the electrical stimulation with 15 preset programs to alleviate different types of pain and increase circulation in your swollen feet or ankles.
6) The Aura Full Body Analysis Scale tracks, measures, and monitors essential body measurements: weight, body fat rate, body water, body age, body mass index (BMI), muscle mass, bone mass, body balance, basal metabolic rate (BMR), visceral fat, and protein — helping users maintain a fit and healthy body. The scale connects to a smartphone to help users track daily, weekly, and monthly progress.
7) The BioWaveGO Wearable Chronic Pain Relief Technology blocks pain deep at the nerve through electrotherapy. One 30-minute, drug-free treatment session helps block pain for up to 24 hours without a prescription. BioWaveGO's patented technology delivers therapeutic electrical signals through the skin into deep tissue right to the surface of pain fibers. The mechanism of action is similar to Novocaine, except BioWave blocks the transmission of the pain signal electrically instead of chemically.
8) The Eustachi Ear Unclogger works naturally to unclog your stuffy or congested ears, similar to how yawning and swallowing work. Eustachi is physician-recommended, and is also perfect for swimming, diving, flying and during cold and allergy season. It's great for kids and adults alike.
-
Thank you for visiting the FSA Store Learning Center! Don't forget to follow us for more helpful tips on Facebook, Instagram, and Twitter!