Flex-Ed: What happens to an FSA when a company folds?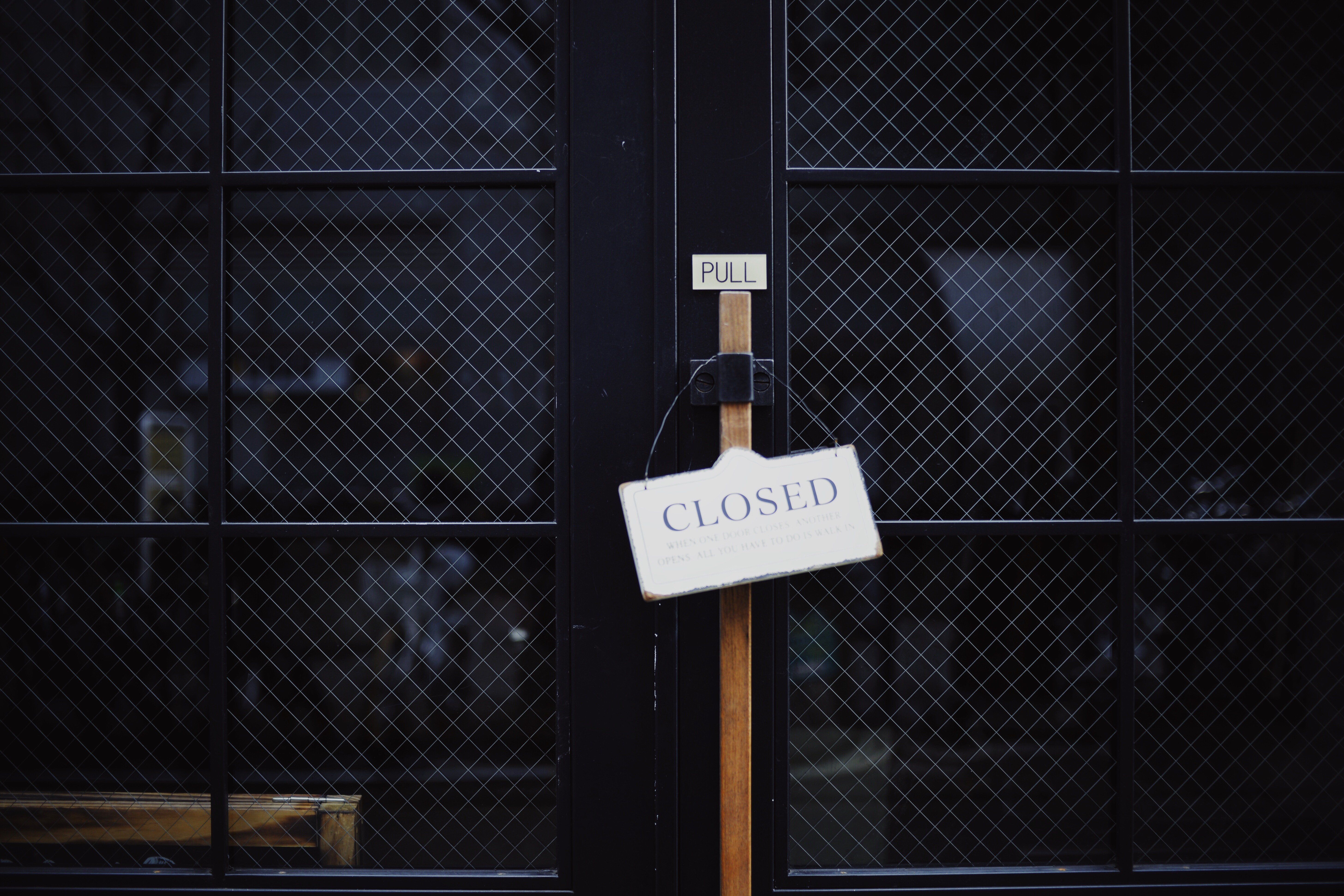 No matter how the economy is doing, companies of all shapes and sizes can go under. (I know, way to start an article on a high note, right?)

But it's an all-too-common reality. If this happens or is happening to you, you're probably wondering what will happen to your insurance benefits — in particular your FSA — if your employer files for bankruptcy. If that's the case, read on to find out how this could affect you and what you can do to prepare.
What kind of bankruptcy?
Yes, it depends on the type of bankruptcy your company is filing for. A Chapter 11 bankruptcy means that your company can reorganize their finances, so your employer could make a round of layoffs or reduce employee benefits and continue running the business.
But a Chapter 7 bankruptcy means that the entire company is shutting down, meaning it needs to liquidate its assets to pay what the company owes their creditors.
What does this mean?
The good news is that if your company is filing for a Chapter 11 bankruptcy, you may still have a job. If you're lucky, your employer will keep your health benefits intact and you won't be affected. However, if you're one of the many employees that face a layoff, your FSA — and by extension your entire health plan — will be affected.
First, you'll need to see what your employer will give you as a severance package. In most cases, you will have COBRA coverage for at least 12 months after you lose your job, meaning you may be able to access your FSA during that time. Not all employers are required to offer COBRA coverage and not all FSAs are COBRA-eligible, so it's best to check to make sure.
If your employer decides to take away your health insurance benefits, you will lose your FSA. The company is required to inform you at least 60 days before your coverage ends so you can either apply for a new policy by yourself which may or may not include a FSA.
Same goes for a Chapter 7 bankruptcy. You will lose all your health insurance benefits, including your FSA.
You still have access to your funds
The good news is that whatever you contributed to your FSA is still yours and you can make claims on them as soon as you incurred a qualified medical expense. That means as soon as you find out your company will no longer be providing a FSA or filed for Chapter 7 bankruptcy, file or check on any outstanding FSA claims you've submitted.
Basically, the "use it or lose it" rule applies except you could be on a tighter deadline. If your employer closes it doors before your claims are paid out, you may have to file what's called a "proof of claims" with the bankruptcy court to get your money back (if that's even allowed at all).
If you're being laid off, you'll need to spend down your FSA before the last day on the job or else you forfeit your FSA contributions. By the way, here's a tip: If this happens, your FSA may allow you to submit claims for eligible expenses even after the date you were laid off, provided they were incurred while you were an active employee.
And another reminder -- FSA elections are available for use in full at any point during the year, regardless of actual contributions you've made to date.
For example, you elected to contribute $1,500 to your FSA and you've only paid in $300. You can file claims for $1,500 worth of qualified medical expenses before your last day of work (or after for expenses incurred during your active employment if your plan allows).
It's never fun thinking about your company shutting its doors, but it pays to be prepared. After all, it's your money at stake.
--
New to FSAs? Need a refresher course in all things flex spending? Our weekly Flex-Ed column gives you a weekly dose of FSA Living 101, offering tips for making the most of your tax-free funds. Look for it every Thursday, exclusively on the FSAstore.com Learning Center.