Real Money: New year, no gym membership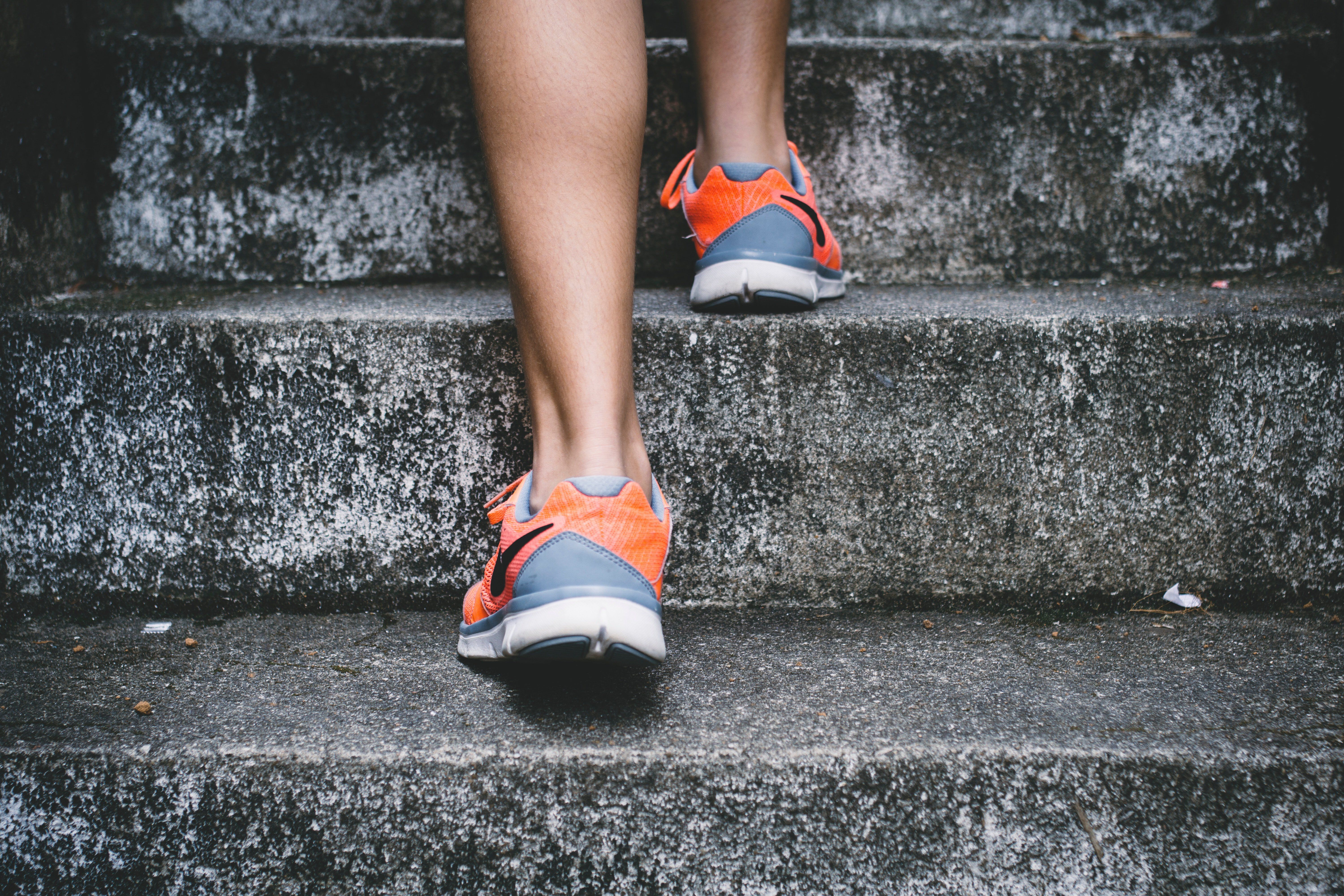 It's no surprise that in the first few weeks of January, the gym's packed and there's no lettuce left at the supermarket. While having a "get healthy" new year's resolution is great, a $50-per-month, 5-day-a-week gym membership doesn't always fit nicely into a busy life schedule. That's why I came up with an alternative.

Welcome to my "I don't need a gym to work out" workout.
(Please Note: I don't have a Ph.D. or an M.D., and can't tell you how to work out. But I also don't have a gym membership card -- this is just what works for me. Maybe it can help you, too!)
Find your own "I workout and don't go to a gym" lifestyle
If you're a busy mom of three, a full-time student, or crunching the numbers at your 9-5 (actually, 9-9), finding time to go to the gym can be tough. That's why I have what I call, "The Apartment Hustle."
I live in a small city apartment (and work in Manhattan) so there's never time to do much because of long commutes. So, I started doing lunges on my way down the hall, sneaking in a few sit-ups while my next Netflix episode loads and even running (yes running) up the stairs to the apartment. It's everything you could want in a workout without having to go to the gym and work out.
However, once I'm done with the Apartment Hustle, I need a bit of recovery (because I'm actually a retired and very injured athlete at 21-years old). So, when it comes time to make sure I'm feeling A-OK, Paincakes are pretty great. These little ice packs stick to you for optimal recovery and you can just pop them back in the freezer for the next time you run up the stairs a little too hard and sprain your ankle.
(Not like I've ever done that.)
Healthy doesn't always mean gym membership
An intense, sweat-inducing workout can feel good, but it's not always about the physical. You may look good but it's about the mental part, too. Whenever I'm not feeling up to a 10-minute sit-up routine, I'll go for a long walk, break out the skateboard, or even play soccer (hence the retired athlete).
Finding a hobby to do can help make the "getting healthy" lifestyle a bit easier. You can get the exercise you want while still doing something other than lunging your way to the bathroom just to get toned legs.
(Shameless plug: We know just the place to get some pain relief if your activity gets a little intense.)
Check out these gadgets
With technology today, there are so many apps to use when you're working out (or to remind you when you're not). It really pushes me to stay on top of my workout (only because the notification won't go away). There are apps you can set up to remind you, apps that keep track of your heart rate, and even apps that track your workout if you run or take a certain number of steps per day.
If the hi-tech apps aren't up your alley, we have other products to keep you in the hi-tech-healthy circle. We have smart blood pressure monitors, TENS units, and a bunch of other connected pain-relief products, so getting healthy can be a tech lovers paradise, too!
Here's to a great year
Maybe it's a little late in January to still be saying, "happy new year," but I'm going to do it anyway. Even though some of those resolutions might be on the back burner already, it's not too late to set new ones.
If you're sold on my Apartment Hustle workout, it's available for the low price of $50 a month (just kidding). But, you can get the best workout and healthy lifestyle no matter what gym you go to, or what at-home substitutes you decide to take on.
It's all about doing what makes your body feel good and if the pain or injuries you thought were gone three years ago (oops, that's me too) we're here for the pain relief you need.
Athlete essentials