How contact lens wearers can stay safe at the beach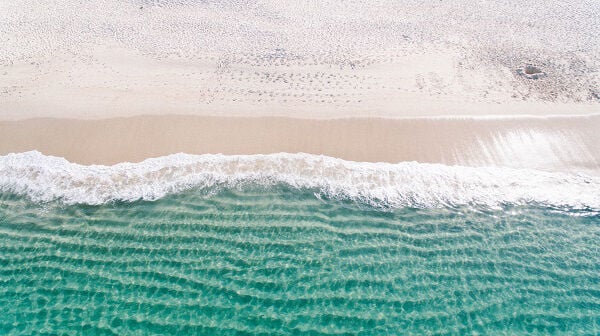 People all over the country are itching for a chance to hit the beach. Along with the towels, sunscreen and beach chairs, those who use corrective vision methods like contact lenses have a lot more on their packing list when spending time by the water.
Contact lenses require considerable care on a daily basis, and your regimen could become even more complicated at the beach. Different types of eye care costs are covered by a Flexible Spending Account (FSA).
Before you set off with your family this summer, make sure you take the following precautions to protect your contact lenses and enjoy a worry-free day on the sand.
Eye Care Must-Haves:
1. Bring along extra lenses and contact solution
Did you know that contact lens solution is FSA eligible? If you have a Flexible Spending Account (FSA), the early summer is the perfect time to pick up contact lens solution, lubricating drops and other vital supplies for your corrective vision method. No matter what happens at the beach, you'll have the tools necessary to clean, store and replace any lenses that may become damaged or lost during your trip.
2. Avoid swimming with contact lenses
Before you venture into the water, whether you're by the ocean or at a freshwater lake or pond, you should remove your contact lenses before taking a dip. Swimming with contacts can lead to bacterial contamination, eye infections, irritation and could even result in serious conditions like corneal ulcers. Additionally, contact lenses can also dislodge if your eyes are open when underwater, so it's best to remove them before taking a swim to avoid any lasting eyesight issues.
3. Use glasses at the beach
If you have an old pair of glasses you've relied on for years, it may be best to sport them at the beach instead of your contacts! According to WebMD, individuals who wear contact lenses not only have to worry about the water, but also sand and debris that could become stuck on or underneath lenses. These small particles can cause corneal abrasions in some cases, so consider eliminating the risk of these injuries and opt for glasses instead.
Before you head to the beach this summer, make sure you have everything for you and your family's health needs by shopping at FSAstore.com. Use those tax-free funds on sunscreen, contact lens solution, bandages and thousands of other FSA eligible products!