How to prep your home for spring allergy season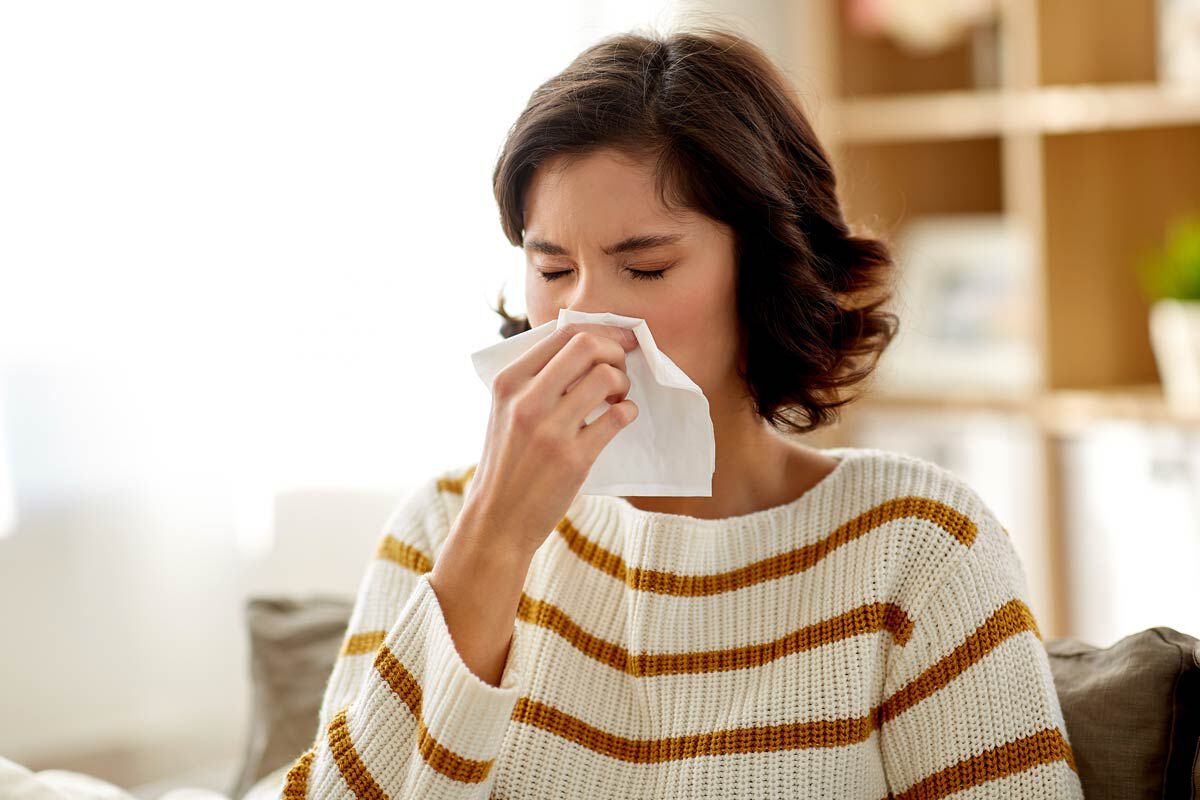 The first day of spring arrives on March 20th, 2016. Depending on what part of U.S. you live in, spring allergens could begin to emerge as early as February. Millions of Americans contend with allergies year-round, but the early spring is an especially tough time for spring allergy sufferers with pollen levels at their highest point than any other time on the calendar.
At FSAstore.com, we know just how difficult spring allergy season can be, and while FSA-eligible, over-the-counter (OTC) cold and allergy medications can make a huge difference in managing your symptoms, coming home to a sterile environment will allow you to leave the sneezing, sniffling and watery eyes at the door.
Here are a few ways that you can keep your abode allergen-free this spring:
Invest in mattress covers
While it's recommended that you change/wash your sheets often to remove pollen and other allergens from accumulating on your bed sheets, the underlying mattress and box springs are still vulnerable. Allergen-proof bed covers are made from tightly-woven fabric to prevent dust mites from colonizing the underlying bed layers, as well as preventing the buildup of other environmental allergens. Best of all, these covers have the potential to be FSA-eligible with a Letter of Medical Necessity (LMN) from a physician.
Keep humidity low
Common allergens like dust mites and mold thrive in humid environments, as this moisture is required for these organisms to survive and multiply. The American Academy of Allergy, Asthma and Immunology (AAAAI) recommends that allergy sufferers keep their homes at 50 percent relative humidity and lower throughout spring through the use of a dehumidifier or central air conditioning system. This can slow the growth of mold and should kill most dust mites within a space if humidity is kept at these levels.
Install HEPA filters
In addition to controlling your home's humidity levels, your central air conditioning system will be far more beneficial with the installation of high-efficiency particulate air (HEPA) filters. This filter works by forcing air through a fine mesh that will remove the vast majority of pollen, pet dander, dust mites and other allergens from the air as it circulates through a space. These filters are available in most air purifiers, and can be installed into a home's furnace/air conditioning system.
Vacuum regularly
A clean home is a healthier home from an air quality perspective, so as spring allergy season kicks off, make an effort to vacuum allergen-rich areas like carpets, bare floors and upholstered furniture each week. Investing in a vacuum with a HEPA filter can also decrease the dusty emissions of the device, which can create a cleaner environment overall.
Smart landscaping
Are you contributing to your allergy symptoms thanks to your landscaping choices? Specific plants and trees that produce fine, lightweight particles that are blown around by the wind are the prime culprits for allergy symptoms, such as maple, birch and ash trees. However, a few smart landscaping choices could make a major difference in the pollen levels inside and out of your home.
Low-allergen tree options include dogwoods, English holly or magnolias, as well as flower choices like begonias, tulips, pansies, daffodils and geraniums.
This spring, keep those allergy symptoms at bay with cold and allergy products from FSAstore.com! We have the web's largest selection of FSA-eligible products to help you make the most of your healthcare benefits!