How to restock your first aid supplies with an FSA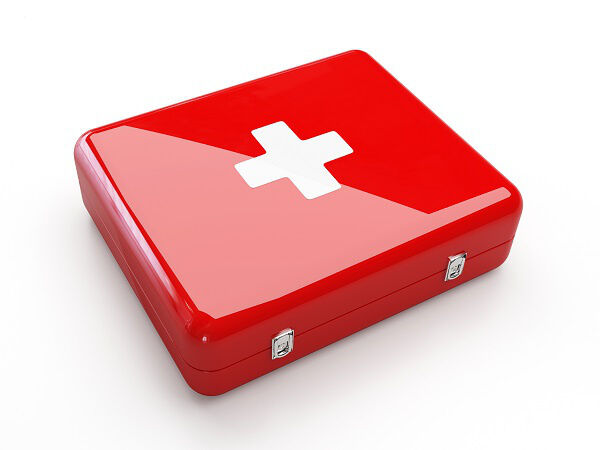 Each year in March, The Red Cross Celebrates American Red Cross Month.
This is time to remember the big role that first aid plays in our lives - whether it's used in disaster zones, at hospitals, an emergency experienced during travel, or even in our homes.
With American Red Cross Month in mind, let's discuss how your Flexible Spending Account can come in handy:
1. Update your medicine cabinet at home
According to an article from ConsumerMedSafety.org, while medications can last one to two years after the expiration date, it is a good idea to replace them with new medications.
The article notes, "Since you last purchased the product, new dosing instructions or warnings may be advised; the strength may have changed to reduce the risk of errors; a new dosing device may be available to help measure doses more accurately; the product may be packaged in a new container more child-resistant than an older version of the drug; and so on. So, clean out your medicine supplies regularly, and replace any medicines that are more than a year or two beyond its expiration date."
You can shop for products that require a prescription at FSAstore.com, as well. Learn more about FSA Store's Prescription Process and how we make the Rx process an easier one, so you can get reimbursed with your FSA.
However, you don't need a prescription to get reimbursed for first-aid supplies like Band-Aids, first-aid kits, and more.
Shop for first aid supplies at FSA Store
2. Bring a first-aid kit for the road
If you're planning any type of travel - whether you have a daily commute to work, are visiting friends or relatives, enjoy going on road trips, or have other travel plans - a first-aid kit can come in very handy. You never know what types of minor cuts and scrapes you might deal with during your travels, and having a band-aid, a cold pack, or other first-aid supplies with you will make it much easier to quickly get relief.
Shop for first aid kits at FSA Store
3. Prep first-aid supplies for small day trips and other adventures
As the warmer weather approaches, you'll likely be spending more time outside! Spring provides great opportunities to go for hikes, walks in the park, exercise outdoors, and more.
Shop for Adventure Medical Kits for your next outdoor adventure.
Remember: when you use your FSA, you're saving on out-of-pocket expenses on items you would have purchased otherwise.