Be careful when tanning (even when it's not hot out)!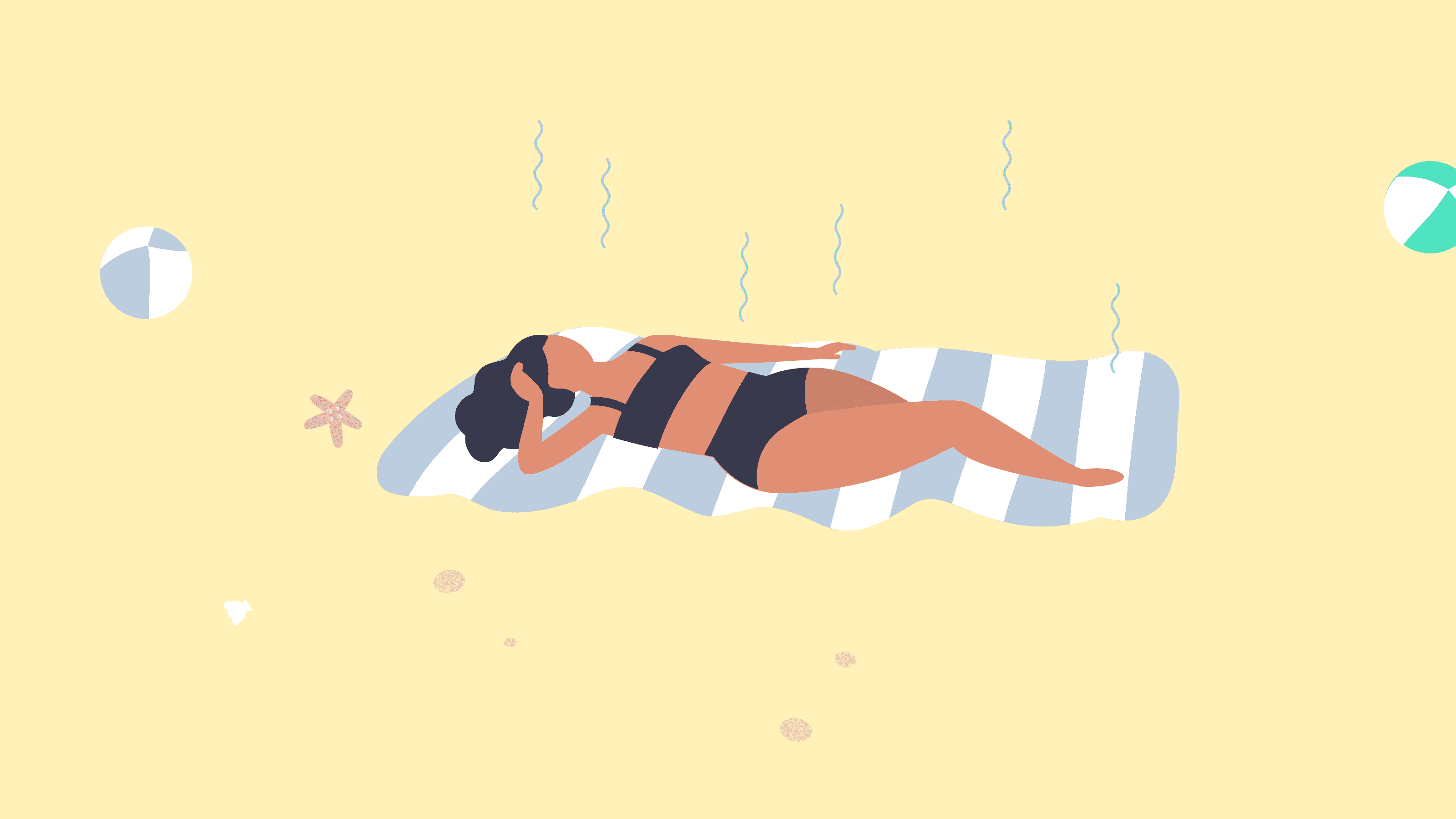 As time marches on, trends go in and out of fashion. Slim-fitting pants are in, knee-length shorts are out. Natural hair is in - bushy perms are out. Healthy skin is in - tanning is out.

People are starting to realize that no tan is worth the risk of skin cancer. Beyond just the safety risk, tanning is also associated with an increase in wrinkles and other signs of premature aging. If you want to look your best into old age, a healthy approach to sun exposure is the best route.
But even people trying to avoid UV damage might not realize the truth - the sun can still cause damage on a cool, cloudy day. Here's what you need to know.
Why "tanning" isn't always what you think
Most people associate tanning with a long day at the beach or a Fourth of July BBQ. But you can get tanned - or burnt - even on a cool day. The temperature has no effect on the sun's rays.
According to the Skin Cancer Foundation, clouds and rainy weather don't prevent all UV rays from penetrating. That means you still need to wear sunscreen if you're hiking or visiting the beach on a cloudy day.
Eating and drinking outside
Now that it's spring, more people are opting to sit outside at their favorite restaurant or bar. If you grab a table outside, apply sunscreen a few minutes before sitting down. Even if you're not burning up, you're still at risk of sun damage.
If you plan a long day of sitting at the beer garden with your friends, remember to reapply the sunscreen every two hours. A hat and sunglasses will also offer important sun protection.
Gardening
Early spring is a volatile time for many parts of the country. It might be rainy and sunny or cold and hot in the same day.
No matter what the outdoor temperature is like, you should still cover up when puttering around in the garden or taking a walk in the park. If possible, wear a wide-brim hat, cover your arms and legs and put sunscreen on any exposed skin. Avoid outdoor activities in the afternoon if possible.
Snow and winter sports
If you're going skiing or snowboarding, you probably remember to pack your gloves, hat and other winter gear. Another important accessory to bring? Sunscreen.
Getting sunburned on the slopes is common, because you're closer to the sun at high altitudes. The sun reflecting off the snow is also more powerful than people realize.
If you're going skiing, remember to apply sunscreen before you hit the lifts and reapply every few hours. You should also use sunglasses and lip balm with SPF to protect your eyes and lips.
How to use your tax-free funds
Sunscreen is both HSA- and FSA-eligible, and you don't need a prescription to buy it with your funds. You can buy any kind of sunscreen, including lotion, spray or powder, as long as it's broad-spectrum and SPF 15+ (and allowed by your plan, of course). You can't use HSA or FSA funds on sunglasses, unless they're also prescription glasses. Hats and clothes with SPF also are not eligible.