Share the spirit of Pyeongchang 2018 with KT Tape Pro Team USA edition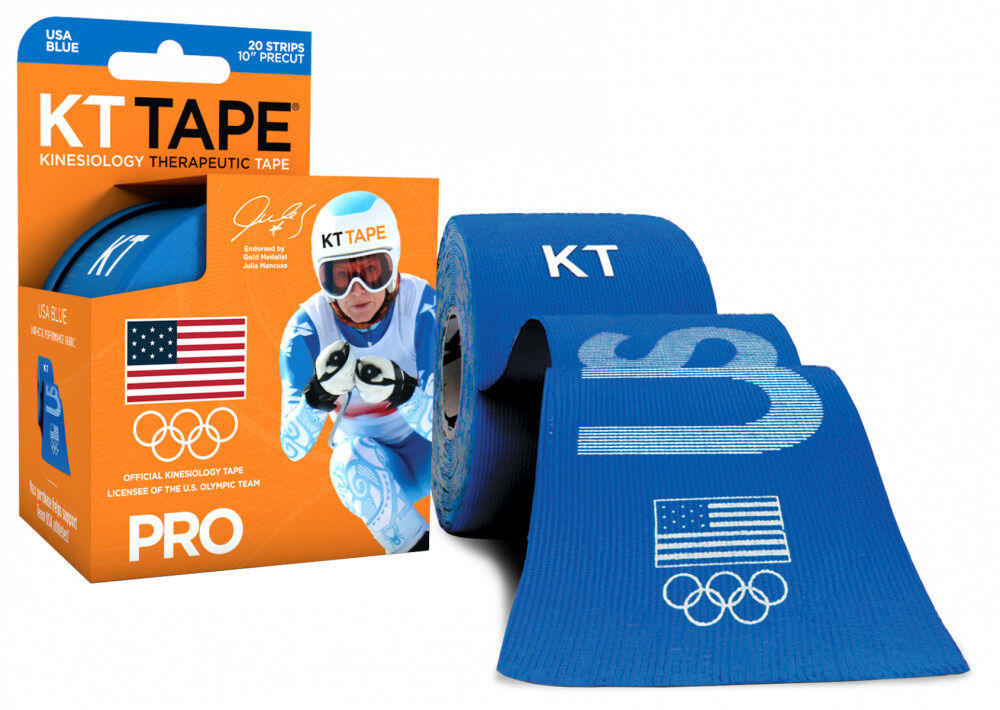 The eyes of the world continue to be on Pyeongchang, South Korea, where an elite slate of global athletes are competing for their countries in the latest winter games.

When watching this international competition, you might notice that much of Team USA -- across any number of events -- shares a common look beyond the usual red, white and blue. Those colorful, strategically placed strips of advanced support KT Tape are becoming popular around the globe for their relief and support qualities.
In the spirit of the Pyeongchang 2018 games, Team USA members are sporting a special edition of the 4-inch wide KT Tape design, in three distinct colors, with logos, flag adornments, and a little patriotic flair.
But the patriotic design is only part of why this tape is so appropriate for these winter games. KT Tape Pro Team USA edition is specifically built to withstand harsh conditions, such as humidity, extreme cold and extended exposure to water.
In other words, the synthetic microfiber tape can be equally beneficial to figure skaters, hockey players, biathlon participants, or competitors in virtually any other physical activity, indoors or out.
(Which is good, because there's been some pretty harsh weather in Pyeongchang.)
While standard athletic tape has been used for years, FSA-eligible KT Tape is made from a highly flexible, elastic material that not only supports sore joints and muscles, but also lifts the skin to ease pressure on these areas, improving movement while reducing pain.
KT Tape limits your range of motion and constricts muscle movement to promote a speedy recovery. However, due to its ability to adjust and flex around an individual's body, it can give users -- from weekend gardeners to world-class athletes -- more support and agility during physical activity.
Best of all, there are no unique requirements for getting and using KT Tape -- the same design used by Team USA. It is available over-the-counter, and is 100% FSA-eligible.