Is it time to quit smoking? How your FSA can help you through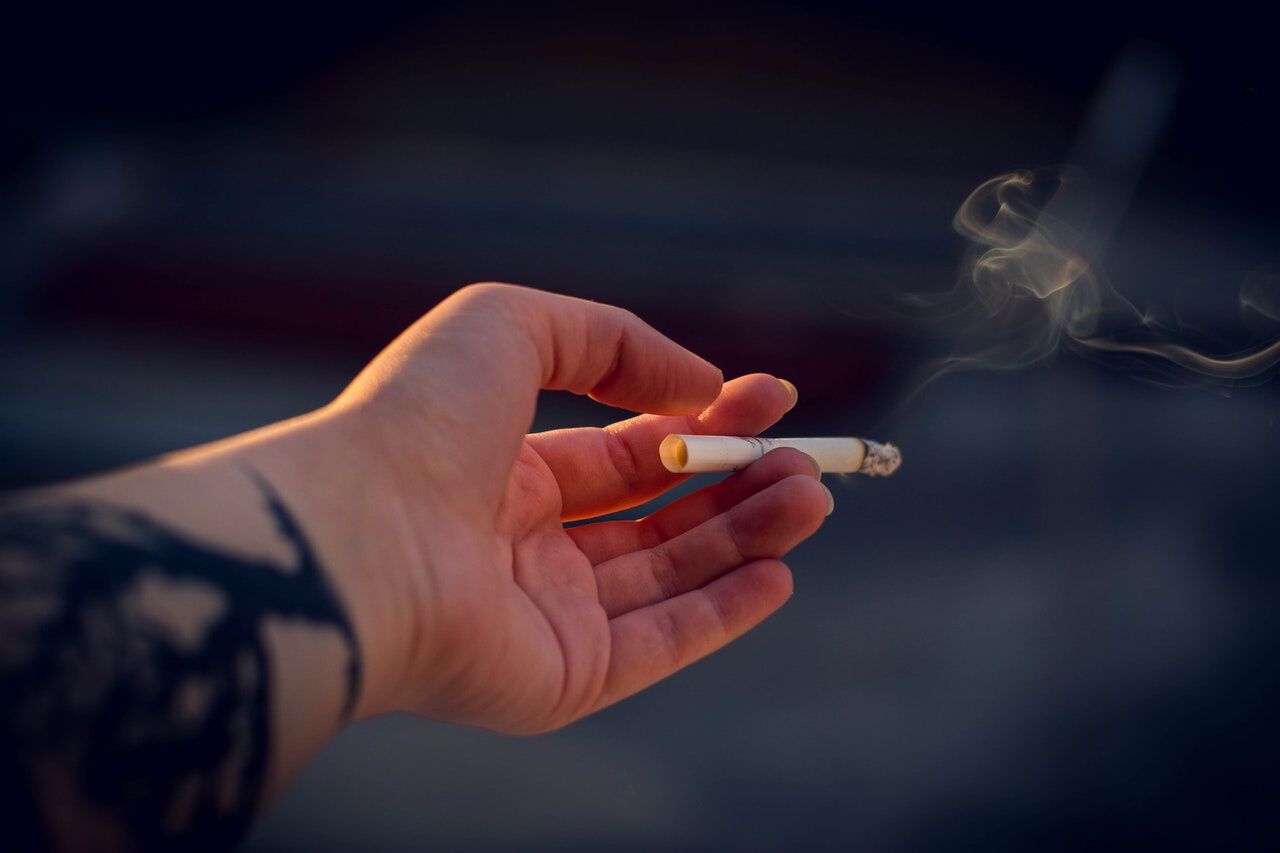 We all want to change our bad habits, improve our lives and generally get healthier. Maybe it's because we've noticed that we don't have as much energy as we used to. Maybe our doctor mentioned something during our last physical.
But changing lifelong habits is harder than it seems, even if you really want to. Quitting smoking is one of the hardest things you can do - and it's not a simple process. For every person who quits cold turkey the first time, there's someone else who needed five tries. Everyone quits in their own way.
Quitting is hard enough, but you may be surprised by how much your FSA can help you through:
How Your FSA Can Help
If you're serious about quitting smoking, you'll likely need to invest in items to make the process easier. Most smoking cessation-related items and programs are qualified medical expenses and are FSA eligible. They include the following expenses:
Counseling and Behavioral Treatment
Counseling and behavioral treatments for smoking are FSA eligible. This can include both individual and group sessions. Sessions may also be covered even if they go beyond smoking-related topics. Check with your benefits administrator.
They're also FSA eligible even if your specific therapist or mental health worker doesn't accept your insurance.
Nicotine Patches
One of the most popular smoking cessation tools, nicotine patches are designed to slowly wean someone off smoking. Using nicotine patches can be more effective because quitting cold turkey has a low success rate.
Nicotine is the addictive element in cigarettes. There are different strengths of nicotine patches. At first, you might start with the strongest type of patch. Each patch is worn for 24 hours and then removed, discarded and replaced with a new patch.
Once you've used all the patches in one box, you can switch to a lower dose. Most of the popular brands have three different strengths with 21, 14 and 7 milligrams of nicotine.
Smokers who don't want to wear a patch can also use nicotine gum, lozenges or an inhaler. These are also FSA eligible. Many report success using multiple types of nicotine-replacement items, like a patch and a lozenge at the same time. Ask your doctor what they recommend and the downsides of each product.
Nicotine Nasal Sprays
These special nasal sprays deliver a hit of nicotine and are FSA eligible. Some studies show that using a nasal spray along with a patch can be more effective than the patch by itself.
Prescription Drugs
For some smokers, using a nicotine patch or gum isn't enough to stop the cravings, and they need prescription medication.
Two of the most popular are Bupropion and Chantix. Bupropion is technically an antidepressant, but has been helpful for those struggling to quit smoking. It alters some of the cravings that smokers get. Chantix is a medication specifically designed to inhibit nicotine receptors in the brain.
Prescriptions will be FSA eligible as well as the initial visit to your doctor.
Doctor's Visits
If you've tried quitting smoking before with no luck, try talking to your doctor. They may be willing to prescribe you medication or have some new suggestions.
What You Can't Buy with an FSA
Not all smoking cessation products are FSA eligible. Some FSA providers don't count group therapy sessions, but check with your specific administrator. Habit-tracking and specific smoking-related mobile apps are also not FSA eligible.
If you don't see a notice that says it's FSA eligible, do some research before using your FSA card to buy the item.
How to Sign Up for an FSA
If you're ready to quit smoking and want to save money in the process, sign up for an FSA. You can sign up for one during open enrollment, which is usually held in the fall, or during the plan year if you have a special qualifying event.
Special qualifying events include:
●Getting married, getting divorced or any other change in marital status
●Having a child
●Change in employment
You have to choose how much to save in your FSA when you sign up for an account. That figure should be fairly conservative because you can't change the contribution figure during the plan year unless you experience one of the qualifying events listed above.
How to Save on Smoking Cessation Items
There are other ways to save money beyond using your FSA.
Find Coupons
Many manufacturers have coupons for smoking cessation items like nicotine patches, gum, inhalers and lozenges. You can find the coupons online or in local paper. If possible, try to match the coupons to store sales for extra discounts.
Buy Generic
Like other medical supplies, there are name-brand products and generic versions. You can often save several dollars a box if you buy the generic version.
With nicotine patches, the only difference between the various brands is that some adhesives may work better for some people. If possible, keep your receipt and buy the patches from a store with a good return policy. They may let you return the patches if they don't stick as well.
Compare Prices
Almost every drugstore, grocery store pharmacy and warehouse club will sell smoking cessation products. But the prices may vary. Before you shop, compare prices on the items you like and see where to find the best deal.
In general, drugstores often have higher prices while grocery stores and warehouse clubs have better deals. The downside with warehouse clubs is that all the items are in bulk. If you don't need 300 pieces of nicotine gum, then you're better off buying a smaller pack at a regular store.
Look for Prescription Discounts
If you're buying a prescription medication and your insurance doesn't cover it, see if a coupon discount service has any lower rates. You may even pay less with a discount program even if your insurance does cover it.
You can also contact the manufacturer directly through their customer service department and ask for a coupon. Sometimes their customer service reps are happy to send one. You can also try reaching out on social media.
Quitting smoking is undoubtedly tough - so use every tool at your disposal, including your FSA dollars, to finally kick the habit for good.
Thanks for visiting the FSA Learning Center! To stay on top of all FSA news that can affect your health and financial wellness, be sure to follow us on Facebook and Twitter.
Zina Kumok
Zina Kumok is a freelance writer specializing in personal finance. A Certified Financial Health Counselor and Student Loan Counselor, she also works as a money coach helping people one-on-one at
Conscious Coins
. She has been featured in Lifehacker, DailyWorth and Time. She paid off $28,000 worth of student loans in three years.