FSAs can offer both the grace period and run-out, the rollover and run-out, neither, one or the other - but this is left up to the FSA plan sponsor (TPA) to choose. Always check with your sponsor to find out which rules apply to your plan!

If you have both and they overlap, expenses incurred during a grace period must be claimed before the grace period ends. Expenses incurred during the prior plan year must be claimed before the run-out period ends. Any money remaining in the account at the end of the run-out period (that cannot be carried over) go the way of the dodo (and that dodo is your employer).
Think of the grace period deadline like a business trip. Your FSA funds are the money you're going to spend while on the road, and the run-out period is your chance to file your expense report for reimbursement on what you spent on your trip.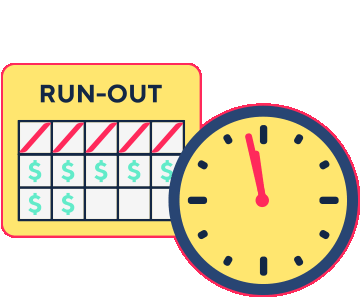 Remember: Grace period is your extended deadline to SPEND while run-out is your extended deadline to FILE expenses for reimbursements. If you don't get that report submitted on time, well, you might lose the opportunity to get repaid. (And you might regret treating the client to that steak dinner.)