That's Eligible?! How I got serious about spring skin protection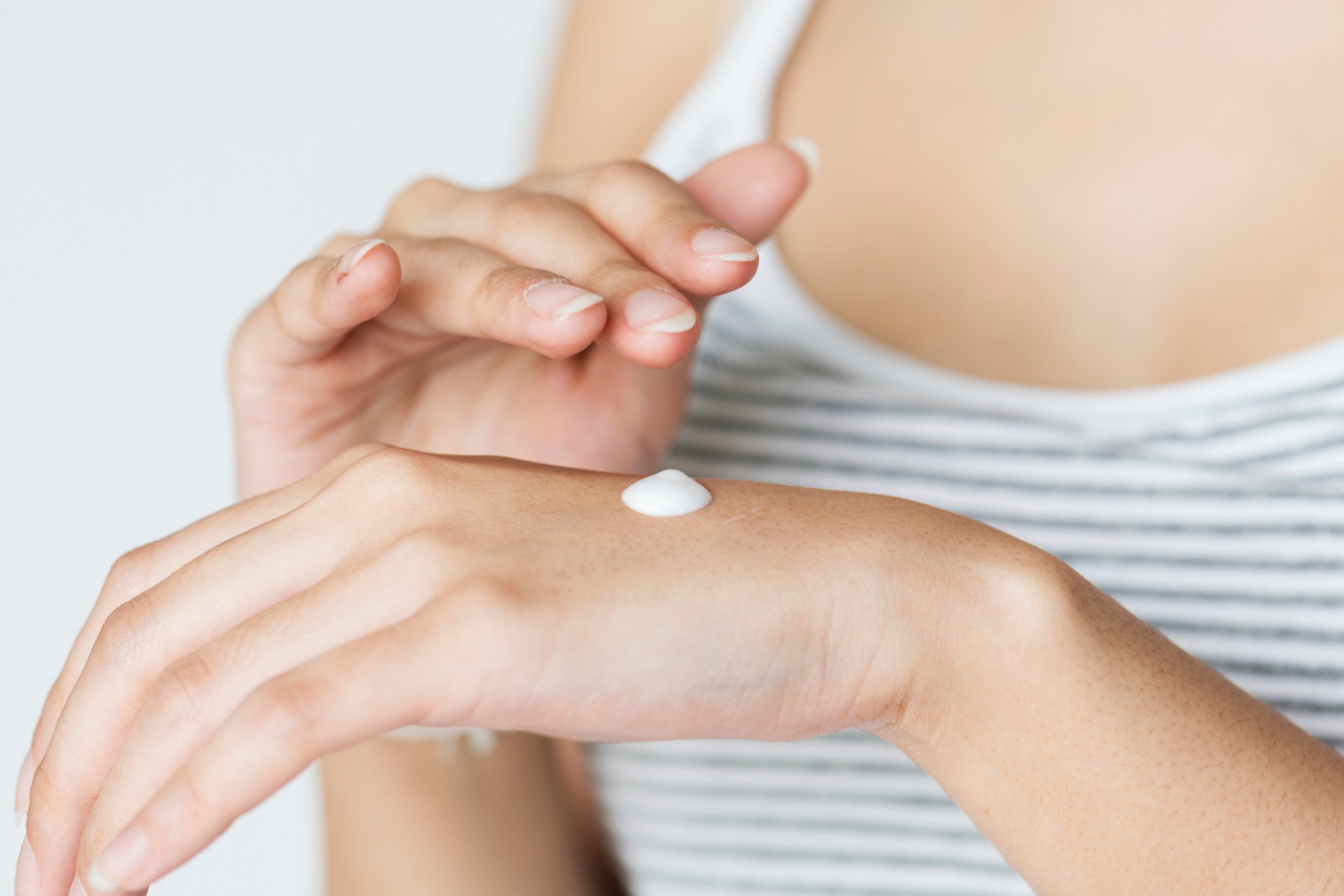 Did you know that Florida has the highest skin cancer rate in the country? That's why when my family moved to the Sunshine State, I knew it was time to start taking my skin health seriously -- especially this time of year.

You might already know that sunscreen is FSA-eligible. But did you know that trips to the dermatologist, protective lip balm, even some sunscreen/bug spray combos are also on the eligible list? Here's how to form healthy skin care and protection health habits – without skipping the sunshine altogether.
Use sunscreen everyday (no skipping)
I knew it was time to change my skin protection habits when I'd make it a habit to cover my son in sunscreen from head to toe before we went to the park, beach, or zoo – but I'd completely forget to cover myself.
Now, I keep a basket of sunscreen by my front door. Baby sunscreen for him, and sunscreen and protective lip balm for me. We also both usually wear hats when outdoors, which the CDC says can help reduce the risk of skin cancer.
Find the right sunscreen
Sunscreen is not a one-size-fits-all approach. Take advantage of the many FSA-eligible sunscreen options, from mineral sunscreens to quick-drying formulas, even extra-hydrating options.
While some busy parents buy a jumbo bottle of sunscreen and slather it on the whole family, most sunscreens are too strong or irritating for a young child's skin. Experts recommend that kids' sunscreen be SPF30+, have UVA and UVB ray protection, and is water-resistant.
Another reason it's important that you find a sunscreen just right for your little one? Just one blistering sunburn during childhood can nearly double skin cancer rates.
Invest in other types of sun protection
Your sunscreen options aren't just limited to sprays and lotions. Stock up on protective sun clothing for the whole family. Many retailers offer sun shirts, bathing suits and sun hats with SPF50 or higher, offering one more layer between your skin and the sun's damaging rays.
Also worth considering? High-quality sunglasses that offer UV protection for your eyes. Prescription sunglasses are eligible, as long as the lens also provide vision correction. And don't forget about your lips. Protective lip balm is another FSA-eligible way to keep your skin in top shape this summer.
If you want more bang for your buck, try investing in an SPF15+ sunscreen/bug repellent combo. Since bug spray alone isn't covered by your FSA, this is a great chance to kill two birds (er, bugs?) with one stone.
Always turn to the professionals
No, we're not talking about professional sunbathers. One of the most important steps you can take to take care of your skin is to visit your dermatologist at least once a year for a skin cancer screening. During the screening, your doctor will check for changes in size, shape, or color of moles or freckles, or look for other changes in your skin, which could be an early sign of skin cancer.
If the idea of stripping down to your skivvies and letting a stranger inspect your moles at close range doesn't top your to-do list, keep the facts in mind. It might just save your life.
--
Don't waste time hunting for ways to spend your tax-free funds. In That's Eligible?!, we'll bring you these updates so you don't have to. And for all things flex spending, be sure to check out the rest of our Learning Center, and follow us on Facebook, Instagram and Twitter.