Virus prep and your FSA: How to get a head start on 2021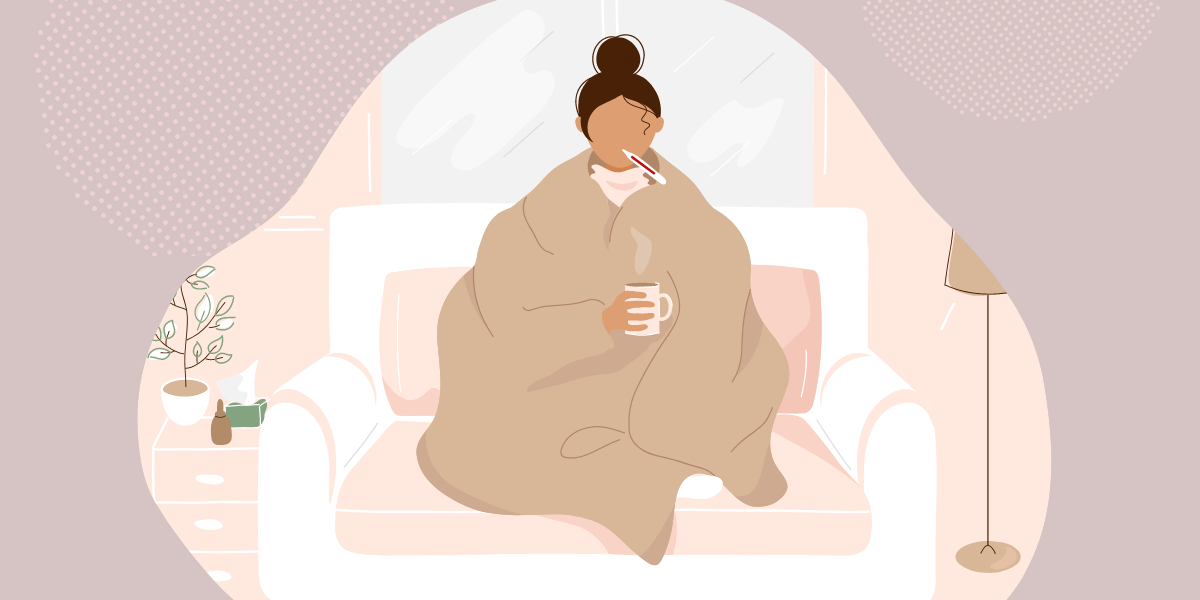 While 2020 was a difficult year, December ended on a high note after the U.S. Food and Drug Administration (FDA) approved the first coronavirus (COVID-19) vaccine. Although nationwide vaccine rollouts have officially kicked off, it may be a while until you receive one, depending on your career, age, and health status.
In the meantime, there are plenty of steps you can take to stay healthy until you receive the coveted COVID-19 vaccine. You can even save money on supplies by using your leftover pre-tax flexible spending account (FSA) money. Here are some of the best ways to get ahead of 2021 virus preparedness.
Flexible spending account (FSA) basics
Before getting started, it may be handy to know some of the basics about your flexible spending account (FSA). Your account allows you to set aside pre-tax money from each paycheck to pay for qualified medical expenses. The contribution limit for 2020 was $2,750, and you may contribute up to the same amount for 2021.
Typically, FSA funds are "use-it-or-lose-it" through the end of the year, but depending on your company's FSA rules, you may have a 2.5 month grace period into 2021 or a $550 rollover for unused 2020 money. You will have one option or the other, not both. After that, you will lose whatever is leftover.
Luckily, there are plenty of ways to spend your FSA money, including purchasing must-have COVID-19 supplies. (There's a full list of FSA-eligible medical and dental expenses here.)
How to use your flexible spending account (FSA) for virus prep
As you start looking for ways to spend the money in your flexible spending account (FSA), several items could be smart purchases for virus preparedness. But when in doubt about FSA-eligible expenses, don't hesitate to contact your plan administrator.
In-person COVID-19 testing expenses
While COVID-19 testing is available for free nationwide through health centers and some local pharmacies, there may be specific scenarios when you need to pay out-of-pocket for a test.

For example, some colleges require more frequent COVID-19 testing for on-campus students. You may also need a rapid COVID-19 before boarding a plane for international travel per the latest CDC guidelines.
These COVID-19 tests can be costly, and your insurance company may not be willing to foot the bill. Fortunately, you can use your FSA to reimburse yourself for your unreimbursed COVID-19 testing bills.
At-home COVID-19 tests
If you experience COVID-19 symptoms and don't want to risk exposing others to the virus, you may consider keeping an at-home COVID-19 test handy. These allow you to use a nasal swab or saliva to collect a sample from the comfort of your home, and you can mail in the sample for your test results.
The U.S. Food and Drug Administration (FDA) authorized the first at-home COVID-19 test in April 2020, and they have become widely available since then. While there are no guarantees that your insurance will cover at-home COVID-19 tests, you can get a reimbursement from your FSA.
Contact thermometers
If you have a fever or chills, one of the primary COVID-19 symptoms, you may need a thermometer to confirm these body temperature changes. While the country experienced thermometer shortages in 2020, there are plenty of reliable options (for now).
You can use a contact thermometer to take temperatures by armpit, forehead, mouth, or rectum. You may pick a digital thermometer for adults or infants and an ear thermometer for taking a child's temperature. Either thermometer may offer a quick and accurate reading, and depending on the results, you may decide to monitor your symptom(s) from home or take a COVID-19 test.
Contactless thermometers
Contactless thermometers are another popular option for quick readings, allowing you to take someone's temperature without touching their skin. You may choose a temporal artery thermometer (all ages) for a brief forehead reading or a tympanic thermometer (not suitable for newborns) for easy in-ear readings.
Although a temporal artery thermometer may be handy when you need quick readings for the workplace or safety at public events, these thermometers don't offer the same accuracy as digital thermometers.
Over-the-counter medicine
Thanks to the Coronavirus Aid, Relief, and Economic Security (CARES) Act, you can now use your FSA money to pay for certain over-the-counter (OTC) medicines without a prescription. For example, if you're nursing COVID-19 symptoms, you may purchase fever reducers, like Tylenol. You are also free to buy over-the-counter products like nasal decongestants, cough medicine, or cough drops.
Pulse oximeter
If you're a high-risk individual or prefer to err on the side of caution, you may feel safer with a pulse oximeter at your home. You can clip this device to your finger to measure your blood oxygen level and pulse rate, and some products may integrate with the health tracker on your smartphone. Those with pre-existing lung or heart conditions may already have a pulse oximeter per their doctor's orders.
Those who experience life-threatening COVID-19 symptoms, like difficulty breathing, shouldn't try to diagnose the condition from home. The CDC recommends calling 911 or going to the nearest emergency room immediately.
Masks aren't currently flexible spending account (FSA) eligible
Although health experts recommend wearing cloth or surgical masks to protect you and others from the spread of COVID-19, these items aren't currently FSA-eligible. If you have a pre-existing condition, masks may be eligible with a Letter of Medical Necessity (LMN) from your doctor only. FSAstore.com has created a petition to drive public support for this issue, so be sure to lend your voice!
If you're struggling to afford masks, you may check with your public health department for free or reduced-cost options. Some cities and states currently offer free masks for small businesses or residents.
How to prevent getting COVID-19
While it's smart to have the essentials at the ready, you should also focus on prevention. According to the CDC, wearing a mask, staying at least six feet away from others, avoiding crowds, and staying out of poorly ventilated places are some of the best ways to prevent the spread of COVID-19.
To prevent illness, you should also wash your hands often, especially after spending time in public. If you can't wash your hands for at least 20 seconds with soap and water, cover all surfaces of your hands with a sanitizer containing at least 60% alcohol.
Another way to reduce your risk of illness is by cleaning and disinfecting surfaces you often touch, like doorknobs, handles, countertops, keyboards, and phones. The United States Environmental Protection Agency (EPA) recommends these disinfectants for COVID-19.
Be proactive with your flexible spending account (FSA)
Even though we have been grappling with the coronavirus pandemic for almost a year, and nationwide vaccinations have started, the virus is still a threat for most Americans. While prevention, like social distancing and handwashing, may be the best way to avoid getting sick, it may be worthwhile to purchase virus-preparedness essentials before you or a loved one contracts the virus.
Although some supplies can be costly, a tax-friendly account, like your FSA, can make these purchases more affordable. And if you're on the verge of losing a chunk of FSA money from 2020, COVID-19 supplies may be a smart investment for the rest of the pandemic and future health needs.
Thanks for visiting the FSA Learning Center! To stay on top of all FSA news that can affect your health and financial wellness, be sure to follow us on Facebook and Twitter.
Kate Dore
Kate Dore is a Nashville-based personal finance writer and Candidate for Certified Financial Planner™ Certification. She teaches financial literacy with Junior Achievement and writes for Lifehacker, Business Insider, Investopedia, and Credit Karma. You can follow her on Twitter at
@KateDore
.