What to do if you've overallocated an FSA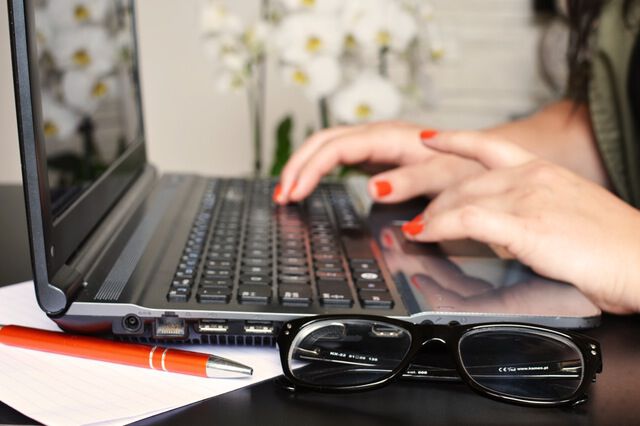 When you signed up for an FSA with your employer, did you expect that you'd need more money in your FSA than you actually ended up using? Are you wondering what to do with extra FSA money?
Some FSA accounts have a carryover option which allows you to roll over up to $500 to the next year. Some FSA plans (check with your employer) also allow a grace period of 2.5 months, during which you can use your remaining FSA money or incur new expenses.But, if you've got more than $500 remaining in your FSA and your taxable year will soon end, here are some ways you can make good use of that money without letting it go to waste.
Planning ahead with your FSA
First, it's important to explain what an FSA is, and why you have to plan ahead – but also why plans don't always work out. For example, if you have a chronic health condition like eczema which hasn't required anticipated, occasional treatments (like corticosteroid creams), a pregnancy plan that began later than hoped, or an elder in your dependent care who no longer requires your assistance for 8 or more hours a day, then you might find extra FSA funds in your account which are no longer needed for the original plan. In these cases, especially if your account holds more than $500, read below for some ways to keep that money from going to waste.
Understanding FSAs
The IRS created FSAs (Flexible Spending Accounts) so you can set aside a certain amount of income, before it's taxed for federal income or employment taxes, to spend on qualified medical expenses. Through an FSA you're able to buy everyday medical items and also get access to medical services. Some of these qualified medical expenses require a doctor's prescription (any over-the-counter item containing an active medical ingredient), or a Letter of Medical Necessity (LMN) from a medical professional. Once you pay these expenses, they can be reimbursed through the FSA.
Individual employers are governed by the IRS regulations on FSAs, but employers may add their own rules and benefits to your FSA. Some employers might even contribute additional funds into your FSA, to encourage employee participation.
Things to avoid if you think you've overallocated your FSA
When you've decided to enroll in an FSA with your employer, you have to determine how much money you'll allocate. For 2015, the IRS allowed up to $2550 per person (this is also called a salary reduction). Consider all of these factors (again, check with your employer's specific FSA rules first) and if you're worried about wasting additional FSA funds, consider these eligible items:
Eyeglasses
You can get a new pair of prescription eyeglasses, prescription sunglasses, contact lenses, and reading glasses. It's important to emphasize that these items must be prescribed by an eye doctor. Fortunately, eye exams are also qualified for FSA reimbursement. You can buy back-up pairs of glasses or contacts as well, and they also qualify.
Prescribed Exercise Equipment and Exercise DVDs
If you have a diagnosed medical condition that can be treated by exercise, as diagnosed by a medical professional, then that expense is qualified for FSA reimbursement. Common conditions that fit this include obesity, diabetes, and high blood pressure. Check with your doctor and see if it's an option for you, and if so, you can get a Letter of Medical Necessity for FSA reimbursement.
Prescribed Common household OTC Drugs and Products
If you regularly use common household Over-the-Counter (OTC) drugs and products for your medical condition's treatment, prevention, mitigation, etc. then these purchases are eligible for FSA reimbursement. Ask your doctor for help with a prescription, because you'll need to document the purchase (with the prescription number and patient name on the receipt). If you regularly use a supply of NSAIDs, pain relievers, etc. you can replenish these with FSA funds. Generic brands and name brands are both acceptable for FSA reimbursement. "Stockpiling" isn't allowed, however; the items must be usable before the end of the taxable year.
Dental Care
If you're due for a dental cleaning, now's the time to schedule it. Teeth cleanings are eligible for FSA reimbursement. If you've got other dental work that you've been considering, you can also get FSA reimbursement for X-rays, fillings, braces and orthodontics, extractions, dentures, bonding and sealants, and crowns.
Chiropractic and Massage Therapy
Chiropractic appointments are reimbursable with FSA funds. If you've been postponing a treatment for sore muscles, back pain, etc. then consider using your FSA funds for a chiropractic session.
Mental health, therapy, and counseling appointments prescribed for a physical or mental illness
If a doctor has determined that you have a mental or physical illness that would be alleviated by, or prevented by mental health treatments (psychotherapy, psychoanalysis, sex therapy, bereavement and grief counseling) then you can schedule an appointment and have the costs reimbursed by your FSA.
To learn more about eligible expenses, visit the FSA Eligibility List