Cold & Allergy from ClearUP
Search Results
All products are FSA eligible.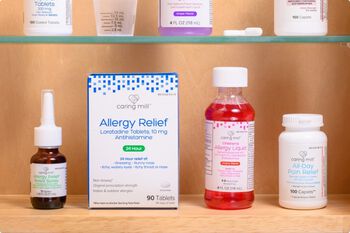 All New!
Over-the-Counter Meds from Caring Mill™
The relief you need at the value you want.
Seasonal allergies got you down? Fight back with FSA eligible cold and allergy medicine. Shop our selection of antihistamines, decongestants, throat lozenges, vaporizers and more to ward off your worst allergy symptoms.